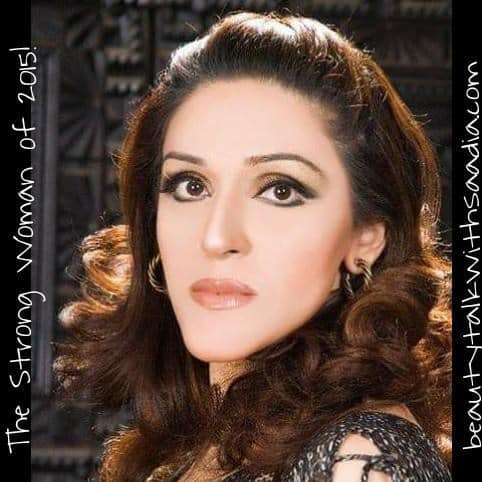 Hello my Loves,
Today's post holds a lot of significance for me for two Primary Reasons:
1. I happen to have the privilege of doing a "guest post" on the Internationally Recognized "Jasmine Catches Butterflies", owned by the very well known, to us all, Jadirah Sarmad.

2. Allah has granted me a platform, out of the blue, to voice my opinion, on a subject of Supreme Significance to Women, belonging to any Class, Color, Creed, Race &/or Religion. Not to mention, that personally I do not believe in these man-made divisions.

Today, I will be talking about the fact, that intrinsically, the Creator has made a Woman much stronger than a man, only a lot many of us not realize it. Also, the much clichéd, "nothing is as unbeatable as a woman aware of her strength", is a Fact not a mere Cliché. It is just that Nature is not that cruel, that it should put all women through the fire to realize this, but the ones who have been through it, must share their experiences with others, not to gain sympathy, but to become a source of Inspiration to those around them, who may be Passive Sufferers, or to ones totally oblivious of the cruelty of Life, so that they may tread carefully and prevent a mishap their ignorance may cause them (God Forbid).
I happen to be a person, who has had such a Roller Coaster Ride, that all the time I ask God to let me go now. But, when I look back I see an Affluent, Carefree, Shopaholic, yet at the same time extremely Trusting, Helpful, Loyal & Humane Girl, but totally Oblivious to the Down Side of life, having evolved into a Woman who is so very the opposite in a lot of aspects! I still am Loyal, Humane, and Helpful, maybe a lot more than I used to be, and also Extremely Grounded, which I know is not the Image I portray, but then we all have a "Defense Mechanism!" In what contexts have I changed?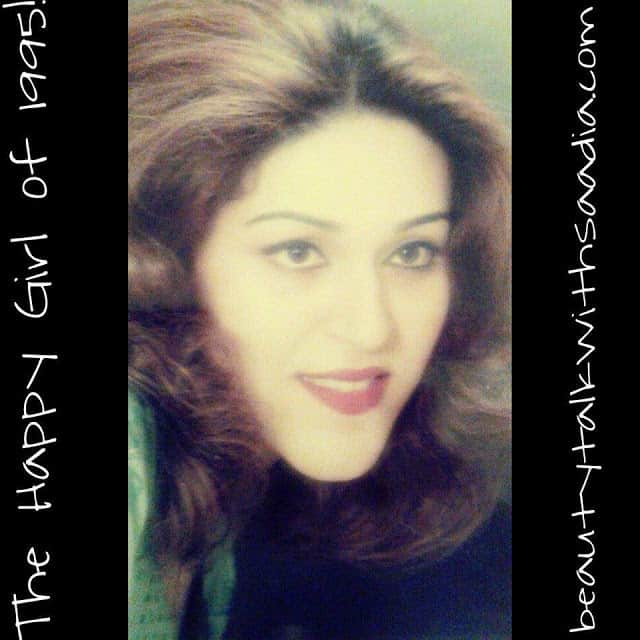 1. I rarely trust anyone.
2. I cannot remember the last time since 1995 that I laughed a real laugh.
3. I am too hard on myself.
4. I know for a fact, that in this day & age even "Blood is Thinner than Water!"
What brought about these changes??
1. A marriage that was full of Physical, Mental, Verbal, Sexual torture to an extent, that I will write a book on it, once the current storms in my life subside.
2. Having to go through the inexplicably torturous process of seeking Khula (seeking divorce) from the guy I was married to.
3. Fighting a "Custody Battle" for over 10 years, thanks to the PAKISTANI JUDICIAL SYSTEM, and having to close down my "rapidly flourishing" Signature Bridal Salon for the sake of not being "labeled" a "Media Woman" in this oh-so-pious, hypocrisy saturated society.
4. This entire trauma, turning my dad into a control freak about me, to the extent, that I have had no social life over the past 10 years!
5. Yes, I did try doing jobs, but this creepy society cannot accept that a woman who looks OK can have brains too, and when outdone there, the top of the tier Executives turn into four-footed animals. Yes, they sexually assault, knowing that you will not speak due to absence of any law protecting the weak in this society. Hence, I have been subject to Sexual Harassment 3-4 times after which I decided not to work again.

6. I have no qualms in saying that this happens more to women, about whom such jerks are sure the family will not rise up in defense. And does that hurt???!!! To top everything, the finger pointing and taunts like, "you are not Angelina Jolie!" make things worse!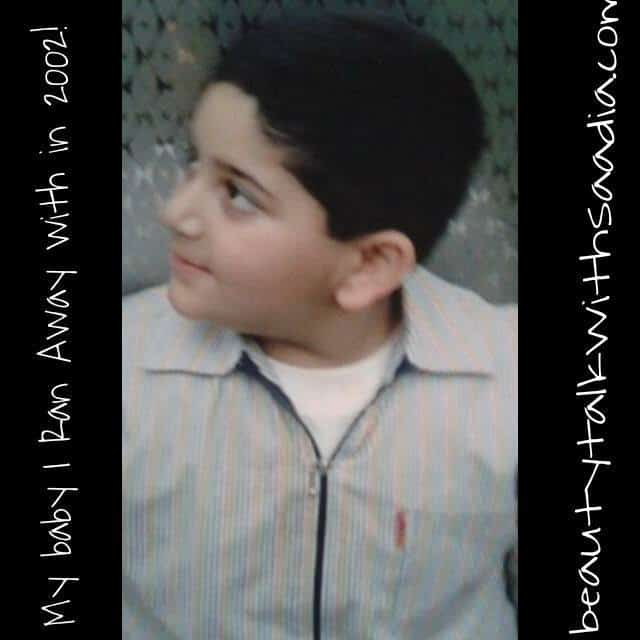 Yes, that is real life, for a lot many of women, some of whom either commit suicide, others suffer in depression, ashamed of themselves, as the world & society tries its best to condition them to be. Very few, hard nuts like me, turn stronger after every fall! But not in the least are they Negative, Condescending, Pushy, Impatient and a lot more as we are perceived, by a lot of people, who cannot even dream that such things can happen in real and not just in reel life. But, they are not to be blamed either, which is the reason I step back when anyone starts an argument with me.
• In terms of monetary gains, I am a failure, but at least I did not opt for a "Sugar Daddy". I am proud of it.
• In terms of having utilized my Educational Qualifications & other Expertise, I am still a failure, but if you tie up the Hands & Feet of a Dancer, ask them to perform and laugh at their inability, you are psychopaths, and they are not a failure!
• The reason why I take this "Blog" so seriously is because I do not believe in the "right time!" It never comes. I believe in combining variables to your advantage, making things work for you, and making "time right for yourself!" Beauty Blogging, if looked at professionally, requires Marketing Skills, Writing Skills, and Makeup/Beauty Industry Related Skills, all of which I possess in theory and Practice. That is the reason, I have chosen this Platform, as a means to my bread and butter, not a mere hobby, as frankly speaking, I am not blessed enough to pursue a hobby.
A lot of Individuals have misconceptions, & misperceptions about me. However, this piece of writing is not meant to clarify anything to them. I just want to reach out to all women who can relate to any part of the tip of this iceberg, and know that they are not alone. And the fact that they are going on, despite all this makes them all the more beautiful! Herein, also lies my definition of Beauty, which I break into:
• Outer Beauty
• Inner Beauty
• Real Beauty
And, yes I do believe, that there is no one more beautiful than a woman, who might cry alone all through the night, yet rises to face the world without a frown, and a big smile adorning her face!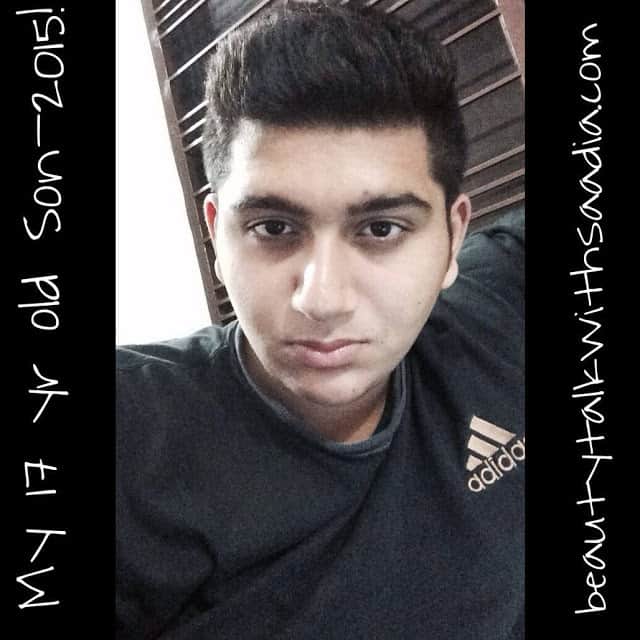 This world is beautiful, all the more owing to the strong woman who are tugging it along 😉
Keep up your fight, as even the longest night sees daybreak. And all the rest of you, who are blessed enough not to have seen this side of life, and may you never, think twice, before you sit on judgment on someone or ostracize them. You never know what demons they might be fighting with. We are all women, why not join hands and be there for each other, in whatever way we can, so that we do not need to depend on those who cannot relate to our pains, for anything in any way at all.
How many of you think such community should be created by us?? Do voice your opinions. Feel free to add comments, ask questions and put my brevity to test love you all!
Saadiah

Xoxo

beautytalkwithsaadia.com
————————————————————————————————————————–
Thank you so much, Saadiah for sharing your experience bravely and encouraging women empowerment! It's about time we all give it a serious thought!
Do visit and follow Saadiah's blog, Beauty Talk With Saadiah!

(adsbygoogle = window.adsbygoogle || []).push({});