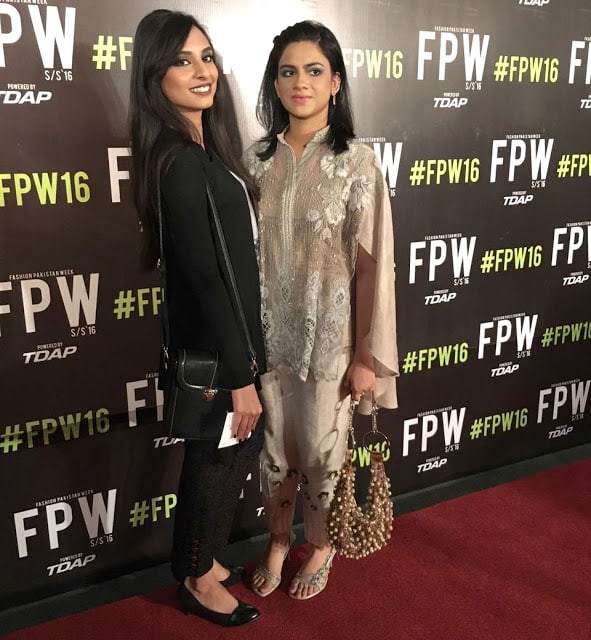 Being all stylish and stuff! 😉
This post has been long due but you already know April was a crazy month and better late than never. For the fourth time in a row, I was at the Fashion Pakistan Week this year to witness upcoming spring/summer trends. I will touch upon what I adored from some of the showcasing collections in a later post but today I just want to tell you all about my hair, makeup, and outfits for the event.
For the three days of fashion, I was offered hair and makeup by Depilex which is owned by Masarrat Misbah and her family. So for hair, my favourite stylist at the salon is Ayesha and she is great with braids and twists hence I loved my hair on the first day the most as it looked effortless. For makeup, everything used was from Masarrat Misbah Makeup range so the base we stuck with was Mocha mainly and I went with nude lipsticks on all three days but Cafe Tint is my new found favourite from the brand as it was used on me on Day 1 and then I asked for it again on Day 3.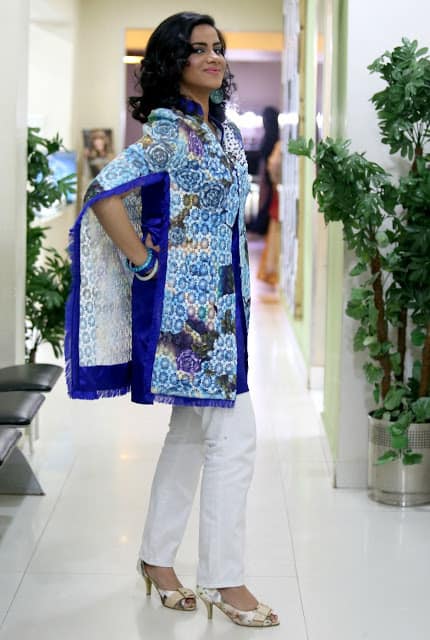 When the photographer forces you to pose awkwardly! 😛
Love you, H! 😉
While, for the outfits, this time, Karighar, a multi-brand store, owned by the lovely Komal Malik, sponsored what I wore on the first two days and due to some last minute fitting issues, I had to wear my own clothes on the third day. Nonetheless, the outfit Komal had especially picked for me for Day 3 was gorgeous and I wish I could show it to you all!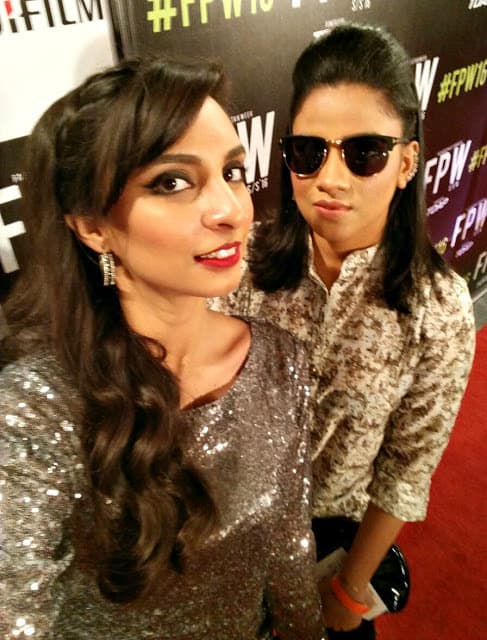 With my forever babe, Aesha! <3
Style wise over all Day 1 was a hit for me and most people agreed to it, let me know what you think! 🙂
Photo Credits: Aesha Abu Bakr, Walnut Communications

Follow
(function(d, s, id) {var js, fjs = d.getElementsByTagName(s)[0];if (d.getElementById(id)) return;js = d.createElement(s);js.id = id;js.src = "https://widget.bloglovin.com/assets/widget/loader.js";fjs.parentNode.insertBefore(js, fjs);}(document, "script", "bloglovin-sdk"))