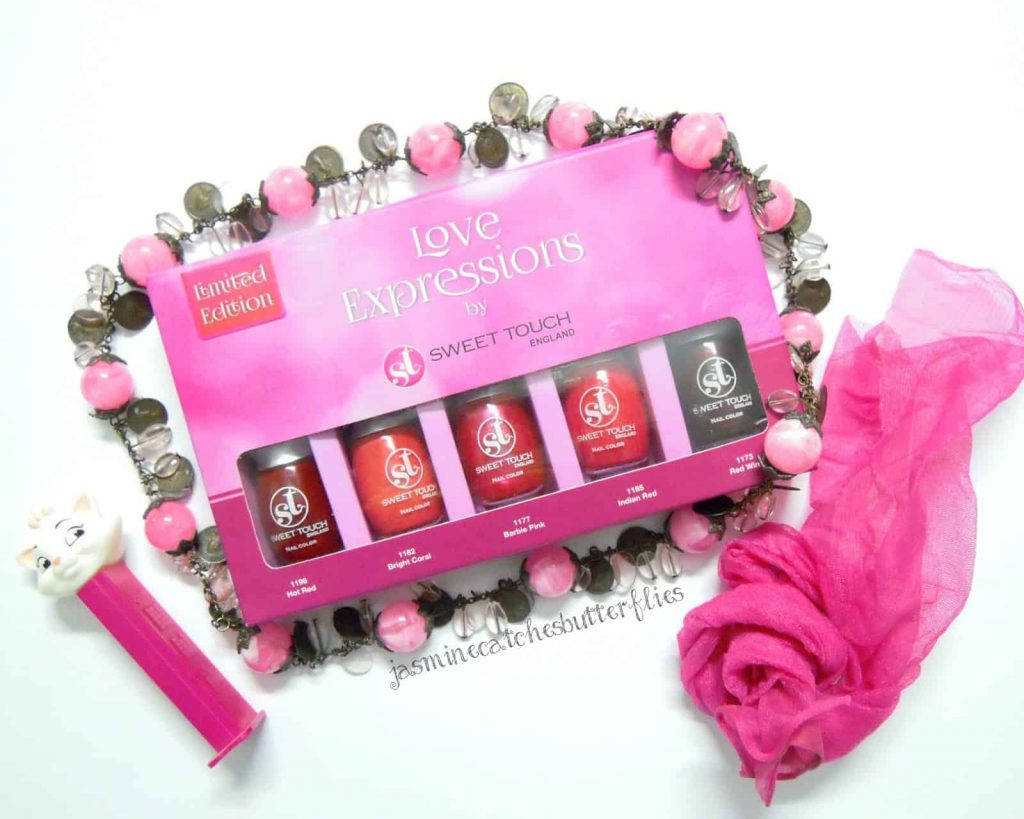 Love Expressions by Sweet Touch (Limited Edition Nail Polish Set) – 670 PKR*
If you follow me on my social media, you might be aware that I am already excited for Valentine's Day even though I am not either Pro or Anti (obviously!) Valentine. It's just that with the spring prevailing, this is my favourite time of the year and if you have been on Pinterest lately, you would agree how cute all the DIYs and festive treats are! ♥.♥ I had been ranting how I wished we had cute Valentine's ranges launched here in Pakistan too and just in time this Limited Edition nail polish set popped in my mail from Sweet Touch England, called Love Expressions.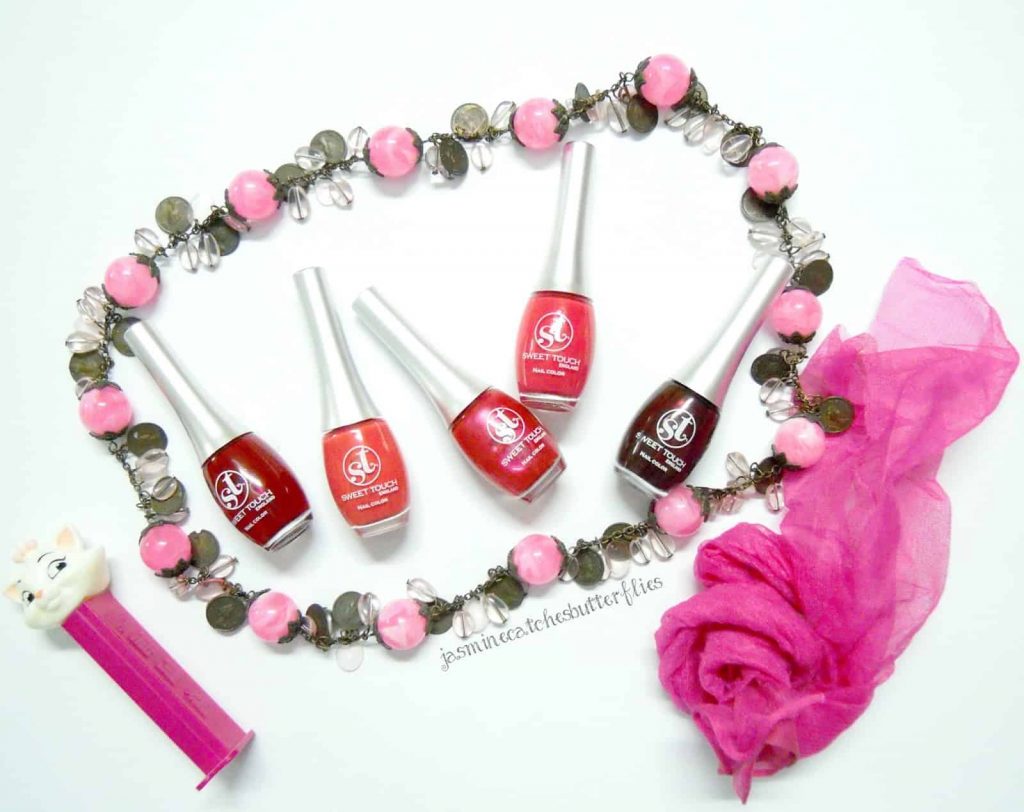 The set contains 5 full sized nail polishes with a nice variety of reds and pinks. Without further ado, let's have a look at the individual shades.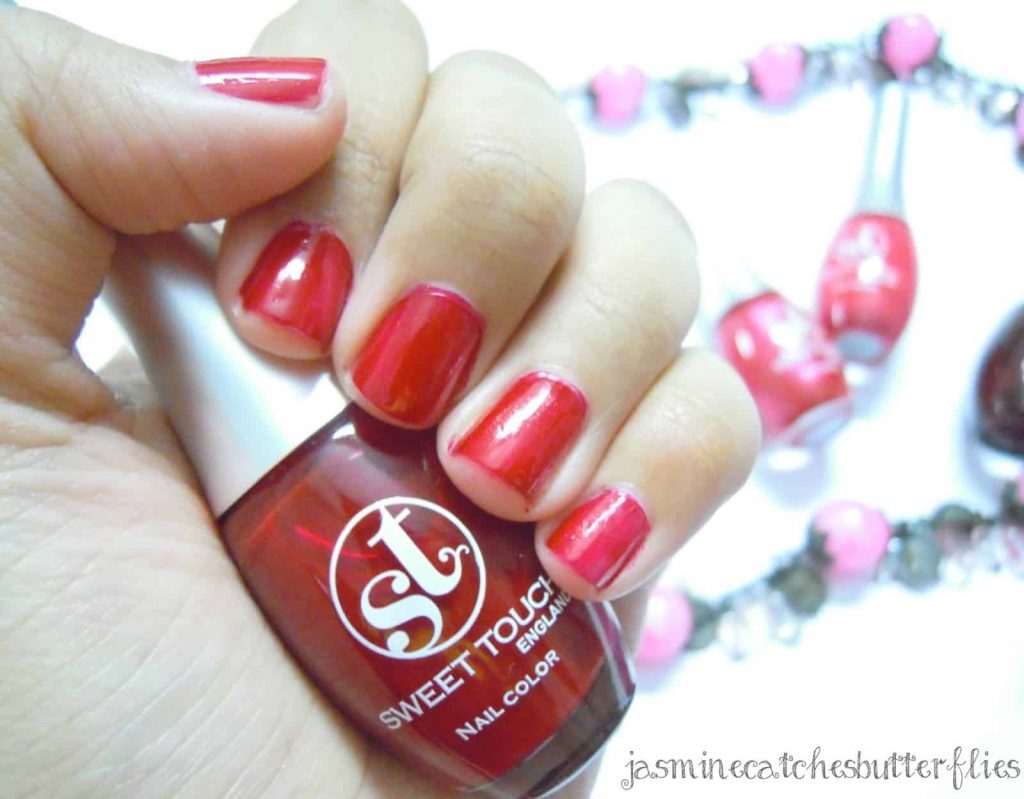 Hot Red
Hot Red: A red in all it's glory, described as rose red by the brand itself and I agree. Hot Red has bright pink undertones in a thin single coat, but the opacity and the intensity amps up with a second coat or a thick single coat to a jewel-like finish. This is one of it's kind shade in this set.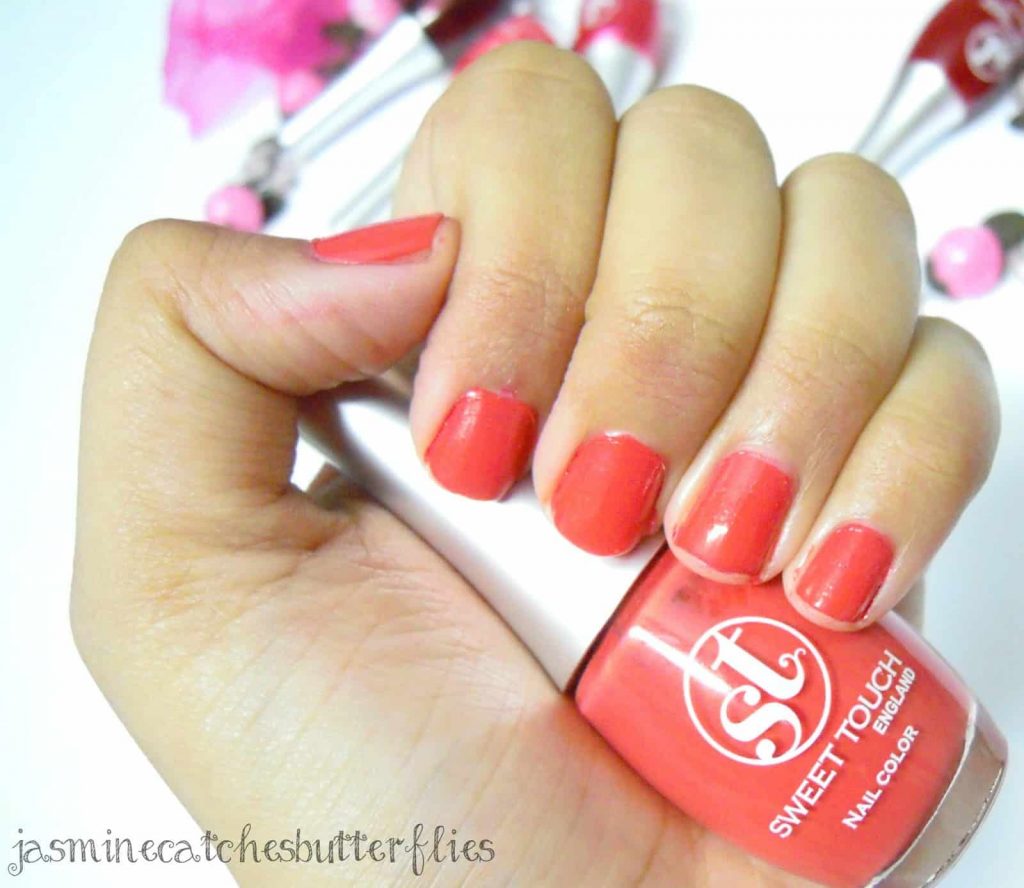 Bright Coral
Bright Coral: A creamy coral shade which looks pinkish, reddish and somewhat orangish too to me all at the same time! This is my favourite shade in the collection and it is opaque in just a single coat.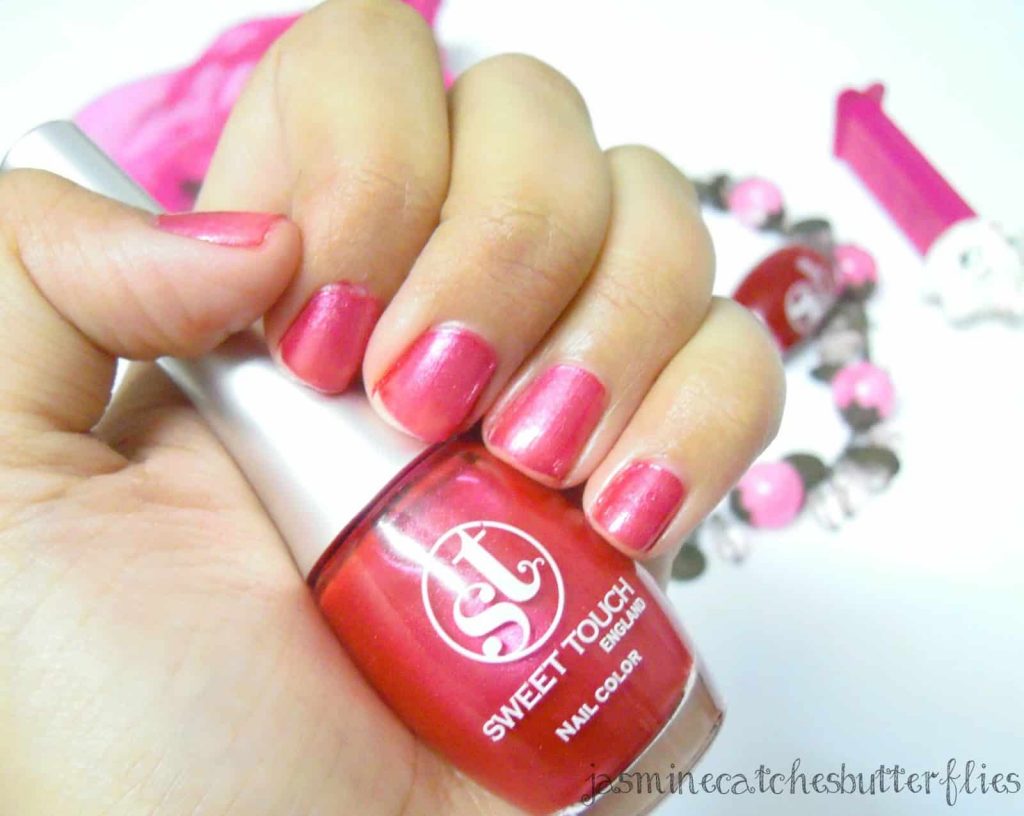 Barbie Pink
Barbie Pink: Pretty sheer in a single thin coat, this is the bold girly pink with a second coat and contains very fine shimmer that jazzes up the look. It can be opaque in a thick single coat, but it looks better with a second coat nonetheless. The formula of this one is slightly runny as compared to others.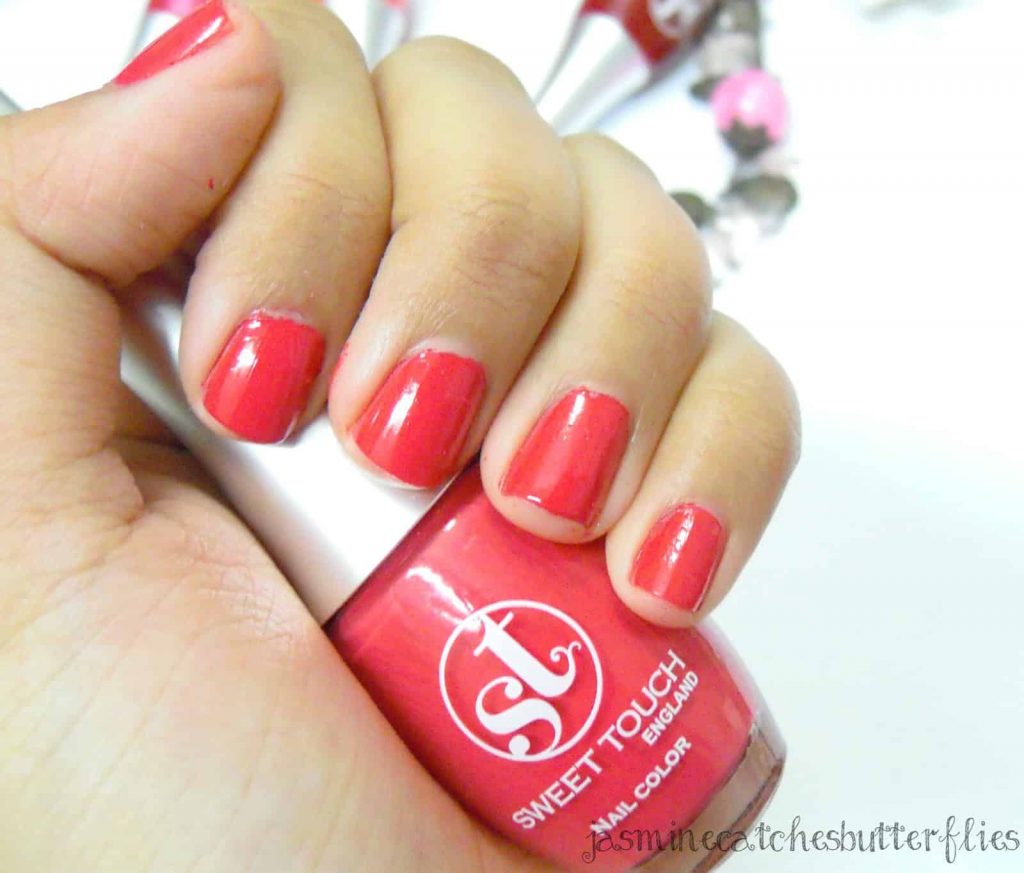 Indian Red
Indian Red: The true Valentine's Day red for me, Indian Red is another creamy shade which looks lovely and is opaque in only a single coat.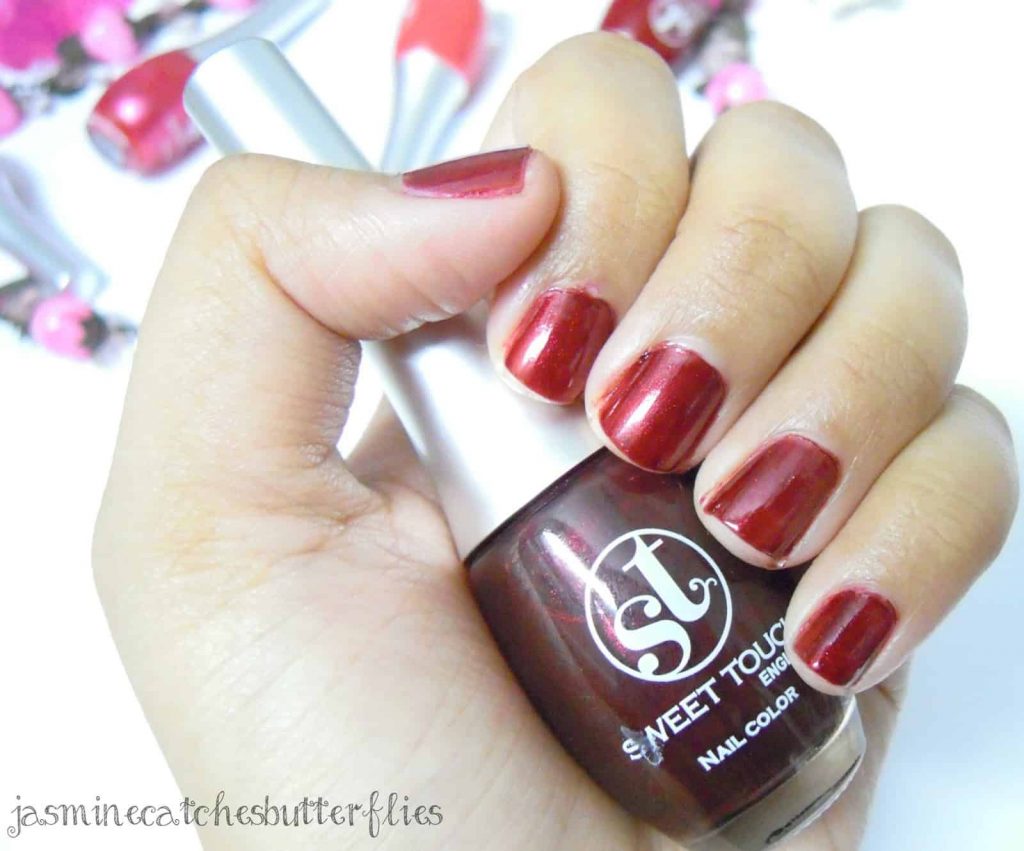 Red Wine
Red Wine: The mysterious, deep berry shade with fine red shimmer through it that adds glamour. This stunner would be great for night time and is also opaque in a single coat but looks better with a double as it is also a bit runny like Barbie Pink.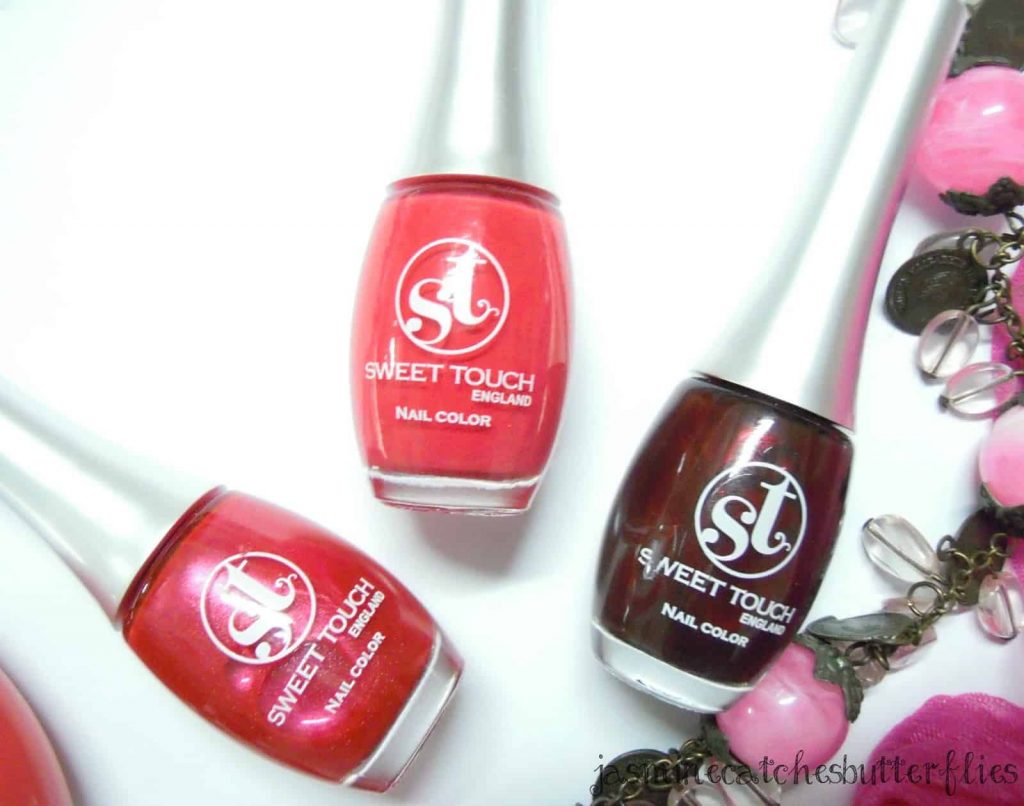 All the shades are vibrant and glossy and I did not experience any streaking during application. The brush applicators in all the bottles are nice and thick, but the one on Bright Coral had a hair slightly poking out, I pulled it off and it works perfectly fine now. This is a great set especially for the budget savvy beauties. I just wish it had a lighter pink too, but it still has enough to suit everybody.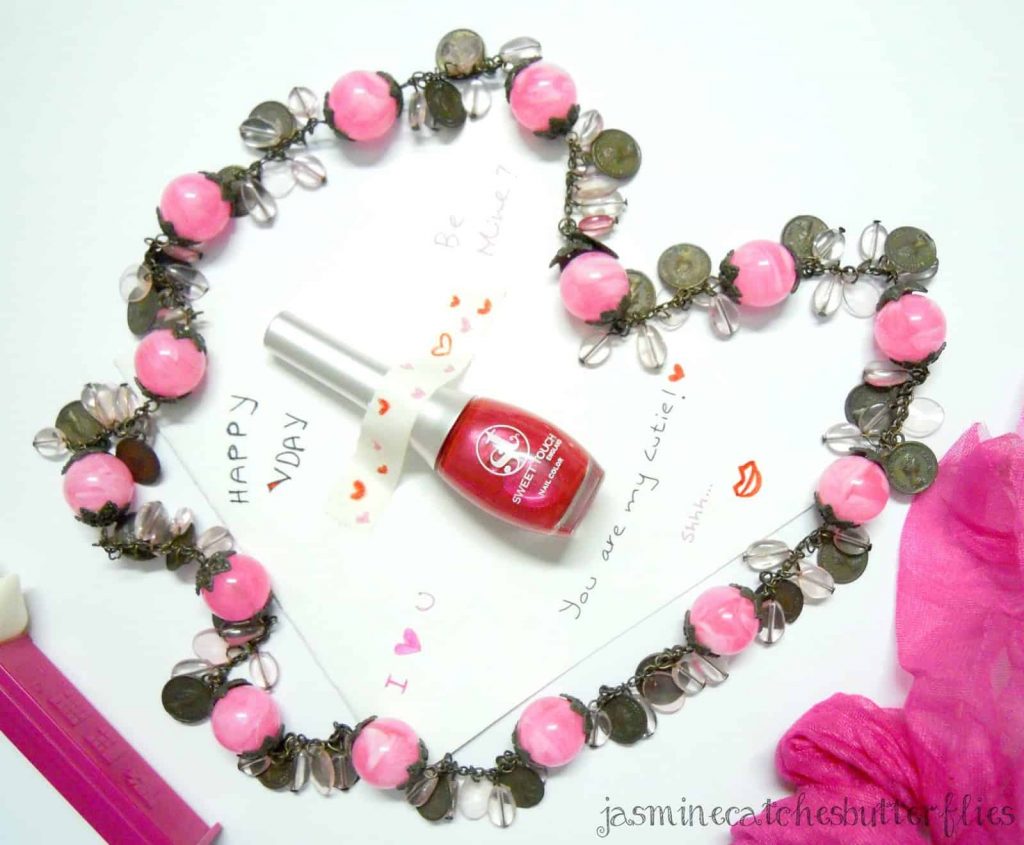 Now, I for one have always celebrated Valentine's Day by giving cards, chocolates and other mini gifts to my mom and friends. So, here I have a DIY that you can give out to your girl gang this Valentine's. Since Love Expressions is such a versatile set, you can give a nail polish to each of your friends according to their taste and style in a goodie bag or attached to a card as shown above.
Price: 670 PKR
Amount: 5 bottles with 12 ml of product in each.
Availability: Makeup City outlets and selective Modern Trade outlets in Karachi, Lahore and Islamabad.
My excitement is just heightening! 😀
What are your faves from Love Expressions? 🙂