Hey guys! Here's my skin care routine! 🙂 Tell me yours by commenting below! 😉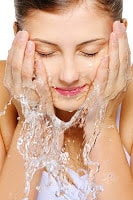 1. Wash:
Apart from washing my face every morning and night, I also wash it every time I return home from outings. This is a important thing to do because every time you go out, your skin comes in contact with dirt and dust and of course the rays of sun. I'm currently using Ponds Pure White Face Wash. It's a good product for daily usage. Apart from that I use Clearasil when I get pimples and it handles them pretty well!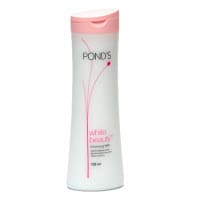 2. Cleanse:


Cleansing helps in clearing skin when you are all spotty and it is an important step before exfoliating as it softens any dead/flaky skin cells which can be scrubbed off later with ease. It also cleans clogged pores and re-hydrates your skin. I cleanse daily before shower. Currently I'm using Ponds White Beauty Cleansing Milk. You can however, use any cleanser that suits your skin.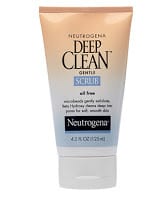 3. Scrub:


As mentioned above, exfoliating with a scrub removes all dead/flaky skin, leaving your skin soft and smooth. I use two types of scrub. One is a normal creamy scrub which I use after every 15 days. While, the other scrub that I use is a wash. It is Neutrogena Deep Clean Gentle Scrub and I use it when I have long days out in sun or when my skin feels particularly troublesome with flakes all over.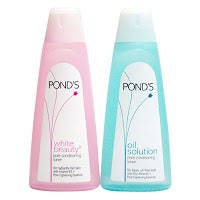 4. Tone:
Toning usually follows after cleansing but if you plan to exfoliate, do this after that. Toning helps in minimizing the pores that were just cleansed. Also, it cleans any left over dirt while restoring your skin's pH. I'm currently using Ponds White Beauty Toner.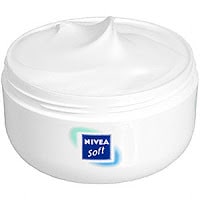 5. Moisturize:
Use a moisturizer according to your skin type. I hate greasy face and therefore I use water-based moisturizers. At the moment I'm using Nivea Soft. But I have a combination skin and my cheeks get really dry, so I always rub in some more moisturizer on them.
6.Extra Care:
For some extra care I wash my face with first a paste made out of gram-flour, turmeric powder and water and then I wash it with oatmeal. It works wonder for my skin type. Gram-flour reduces pimples while turmeric brings out my natural colour and oatmeal fights with dryness.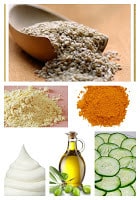 To deal with redness from pimples, rose water is the best and it also soothes skin.
In winters I mix a spoon of olive oil with a spoon of fresh cream and rub it all over my face to give it an extra boost of moisture as my skin flakes terribly in fall.
Tomatoes are great for sunburns but also do not forget to use a sunburn with a high SPF every time you walk out in the sun.
Cucumber is also great for soothing skin and it also clears out your skin tone.
Photo Credits:
Google Images
Please follow and comment for your feedback.