Earlier this month I posted a brief review on
One More Night by Maroon 5
, which is the second single in their fourth and latest album, Over-exposed. Now I'm back to talk about their other two singles from the same album.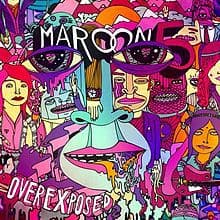 Their third single, Daylight, was released recently on 8th November and I had to blog about it because I've had high hopes for this one after listening to the earlier two. So, I decided to write about their first single as well because it has great lyrics and I'm more in love with it at the moment than the other two which were released later.
Here we go,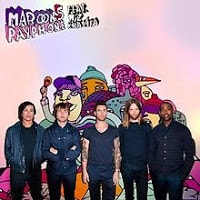 Payphone
Payphone is not as catchy as the other two when you listen to it initially but it has the best lyrics among-st the three. Beautifully written, this pop song is all about a relationship that is falling apart. I'm not quite sure about Wiz Khalifa's part though. It doesn't quite fit well rhythmically with the rest of the song and their is no spark about it even. Apart from that, this number is an absolute dope. I'm looking forward to do it's cover.




Daylight


Daylight is a soft rock track with a nice music but it is my least favourite on the album. It is a good number but I still believe that the other two are much better lyrically. Most music critics said that this song resembles Coldplay's songs in a way, and Cameron Adams said that "it sounds like Max Martin trying to write a Coldplay song by recycling his Backstreet Boys handiwork". It's not a total rip-off though and is an addition to my Fall Playlist.
Tell me what you think of Overexposed and which song is your favourite on this album 🙂
Maroon 5 all the way m/
P.S: You can pick up 'OVEREXPOSED' this entire Black Friday week for only $3.99 on Amazon MP3!