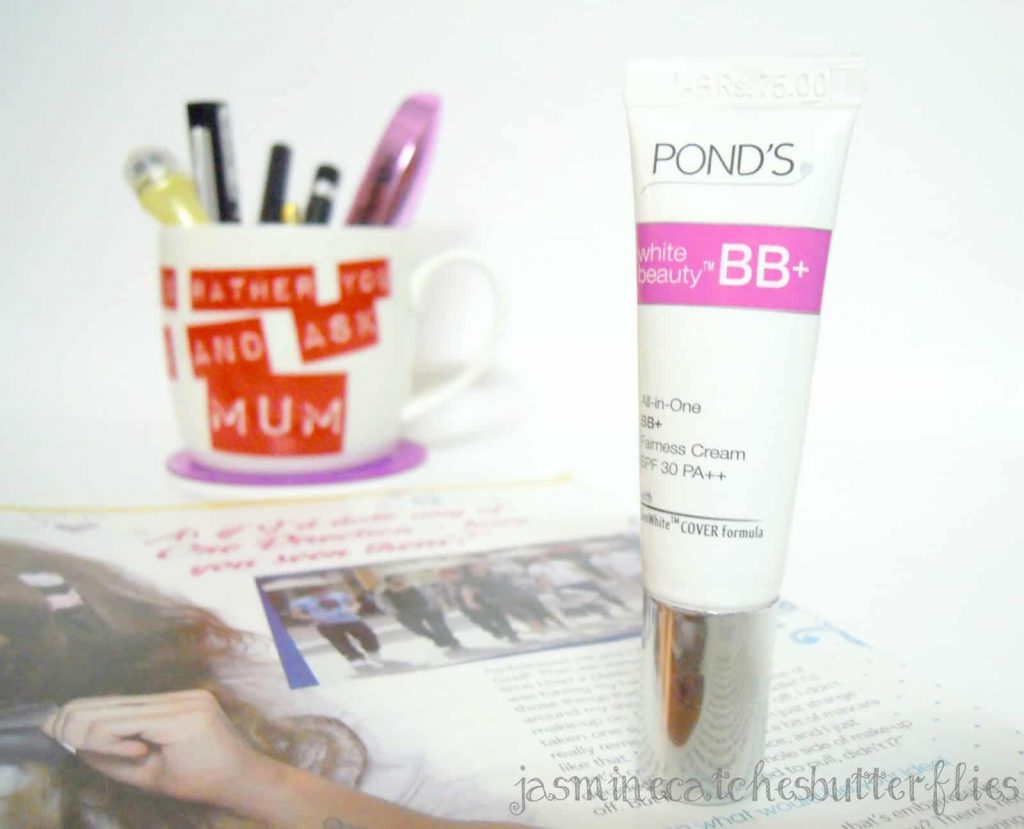 I got on to the BB cream bandwagon mainly because I did not want to waste my expensive foundations on daily wear. Plus BB creams are a much toned down version of foundations with added benefits which make them all the more ideal for everyday use. So, not too long ago I shared my unfortunate experience with the Etude House BB Bright Cream, which if you have been sticking around lately know how I have been utilizing. Anyway, like before I did consider Garnier but after seeing it on girls around me, getting an unhappy opinion from my cousin and swatching it in the store (looked ashy), I decided to let it pass yet again. That brought me to the only other easily available and much loved option; Pond's White Beauty BB Cream.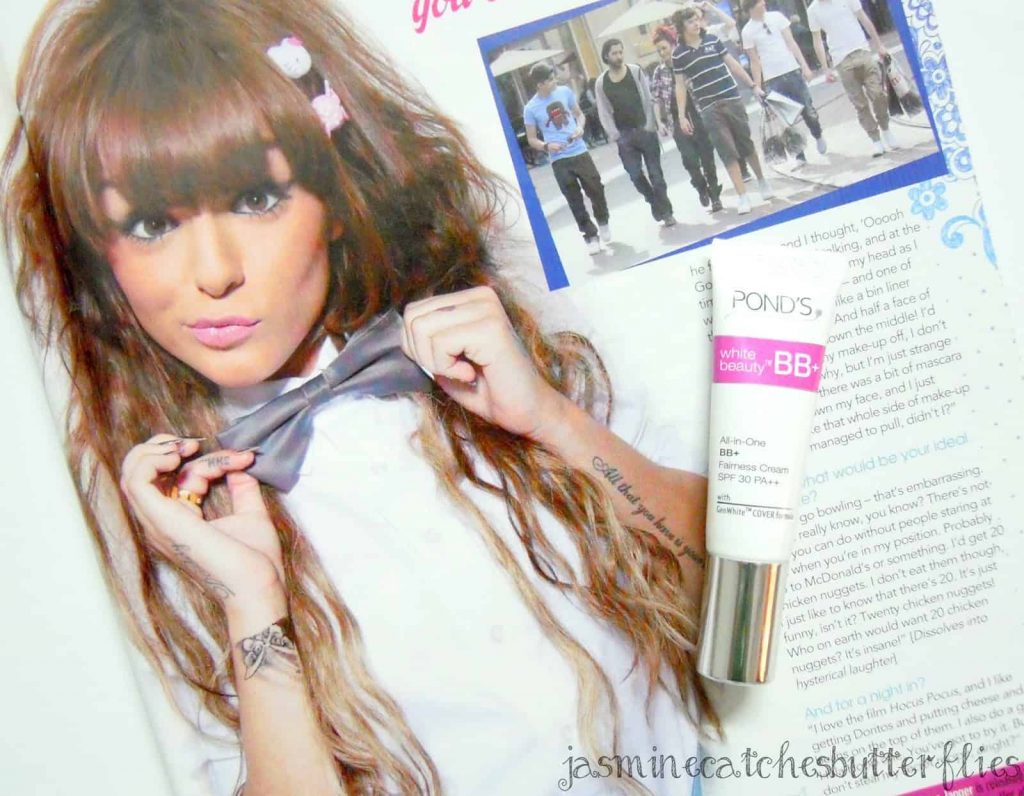 So, I bought the smallest tube available because I did not want it to rot in my drawer in case I disliked it. The packaging is neat and sleek but it is made in India so it has Indian price engraved on the top and it is available in just a single shade called 'Natural Cover'. Talking about the shade range, well that is always a bummer when it comes to base products. Even though this BB cream has been especially designed for the usual Indian/Pakistani skin tones, let's not overlook the fact that Pakistan has a wide array of skin-tones due to regional variations. While it can nicely adjust to medium and yellow-undertone complexions to an extent, it won't work for anybody fairer, darker or with pink-undertones. I luckily fall in the ideal category for this product, so I'm happy with how it looks on me. In addition to that it has a paste like consistency and is transfer resistant. The finish is matte which I'm sure would please oilies, but therefore it does tend to accentuate dry patches though not too severely. Neither does its light floral scent irritate my skin. It also has a very good coverage and blends nicely, but since it's not liquidy it isn't the easiest to apply with fingers. For university I like to mix it with my moisturiser as it cuts down application time and makes it look more natural though that slightly compromises coverage. On its own it looks better by the hour and has an impressive lasting power of 6-8 hours after which you might require a touch-up.

Furthermore, Pond's White Beauty BB Cream has SPF 30 PA ++ and all that 'GenWhite' goodness which I already talked about in my Pond's White Beauty Cream 7 day trial post. It won't make you any fairer than your natural complexion but will help in lightening spots and scars. I will be certainly repurchasing a full size tube!
Price: 130 PKR
Amount: 9 grams
Availability: I got mine from Imtiaz Supermarket. It is also available at Naheed and other local superstores.
My Rating: