Kakes by Karimi – Variety Box
PR Sample*
Kakes by Karimi, a Karachi based dessert business, recently came out with a Variety Box which contains four different types of oven baked sweets. I love the concept of this sort because it gives you an opportunity to try out a little bit of everything before settling for your favourites. In this box, you can get a slice of Lemon Meringue Pie, Red Velvet Cake, Chocolate Truffle Tart and a piece of Nutella Brownie. So you see there is quite a variety as each one of these are totally different.
Before I give you the lowdown on the taste I would just like to appreciate the fact that the product placement within the cute white box was so good that none of these slid or smashed into one another during delivery. They seemed to be glued down with sugar syrup or something of the sort maybe but it was not detectable upon tasting.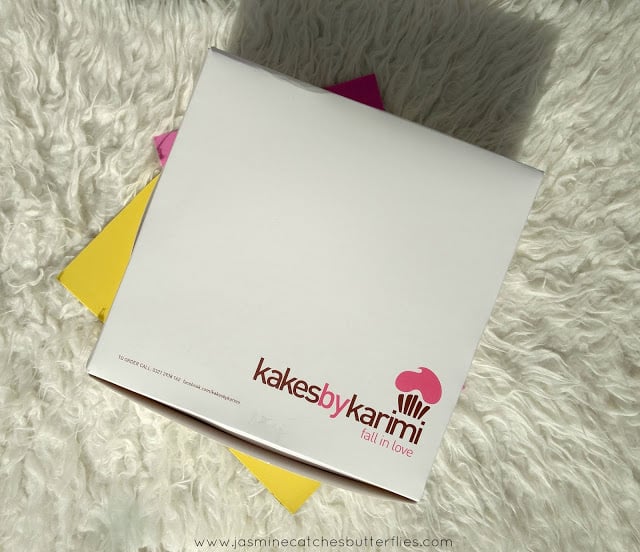 Kakes by Karimi Variety Box
Let's talk about the real deal but read further on your own discretion. I am not to be held responsible if you drool all over your phone or keyboard.
Lemon Meringue Pie
Kakes by Karimi Lemon Meringue Pie
I love lemon in general and especially in desserts. Being someone who has grown up eating lemon tarts this was one of the desserts I was really looking forward to. Obviously, with meringue on the top, this isn't the same thing but I still loved its toasted brown appearance as it looked exquisite.
Tastewise I found this to be a little less sweet for my liking but I prefer sweetness more than an average individual so it would be perfect for most people. However, I still wished it had a slightly thicker layer of the lemon filling so I could enjoy more of it. Nonetheless, loved the tangy aftertaste and the crust of the pie was perfect.
Red Velvet Cake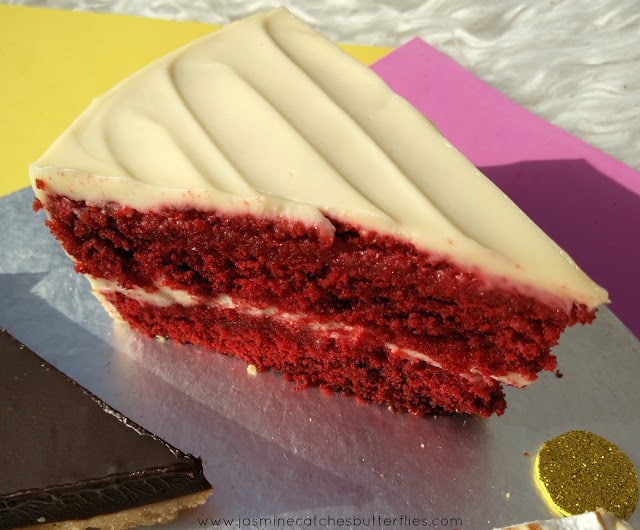 Kakes by Karimi Red Velvet Cake
The look of it says it all. This is one of the best Red Velvet cakes I have ever had and the moment I laid my eyes on it, I knew I would love it. To begin with, this was so soft and moist that the slightest touch of my fork effortlessly took a chunk apart. The flavour of cream cheese with all the other ingredients was so well balanced that I am at a loss for words to describe how yummy this cake was and you can only find out by trying it for yourself.
Chocolate Truffle Tart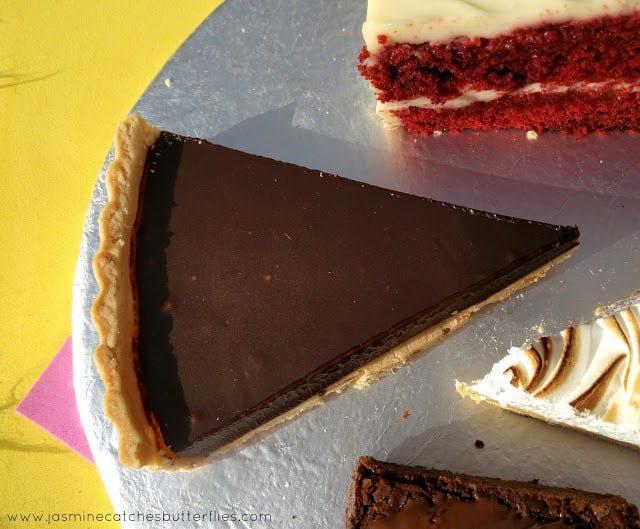 Kakes by Karimi Chocolate Truffle Tart
I love chocolate, we all do, come on, no kidding but I am not the healthiest eater so I am not a fan of dark chocolate and I could taste the bitterness so I gave this to my brother to devour. He loved it and all I can say is that the base was well done.
Nutella Brownie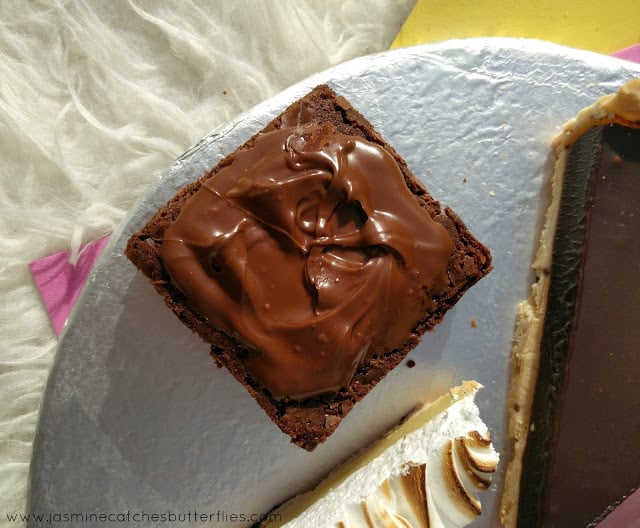 Kakes by Karimi Nutella Brownie
Brownies give me weak knees and I find myself craving one nearly at all times. Nutella, on the other hand, is a whole another pot of addiction. I know if you have only tried it once you might think what's so special about it and to be honest, I thought the same but I love hazelnut in my chocolate so I turned into an addict in no time. Hence, the combination of the two is bound to make your taste buds dance if you are someone like me.
You guessed it, this was another one of my favourites in the box and it was actually a bit different in texture from usual brownies. The crust was a bit hard and it wasn't gooey on the inside but still nice and chewy and of course chocolaty on the top.
Serves: 3-4 persons (but I am exceptional and could eat it all by myself)
Price: 1100 PKR / Box with Free Delivery
Availability: Karachi
Facebook Page: facebook.com/kakesbykarimi
Kakes by Karimi impressed me with its quality and the Variety Box is a great way of trying out multiple desserts before buying yourself a full size so that you know what you really like.

Follow
(function(d, s, id) {var js, fjs = d.getElementsByTagName(s)[0];if (d.getElementById(id)) return;js = d.createElement(s);js.id = id;js.src = "https://widget.bloglovin.com/assets/widget/loader.js";fjs.parentNode.insertBefore(js, fjs);}(document, "script", "bloglovin-sdk"))